Uploading Images
Case reports and drug alerts can be isllustrated with images. In order to upload images please click on the link "Add Images" on the right side menu. On the following page you need to click on "Select Pictures" first. Then select as many pictures as you want.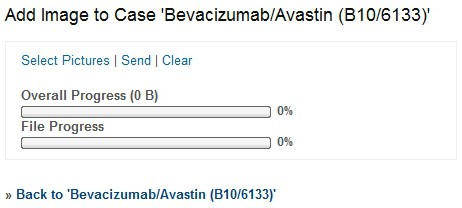 It is also possible to select multiple pictures at once.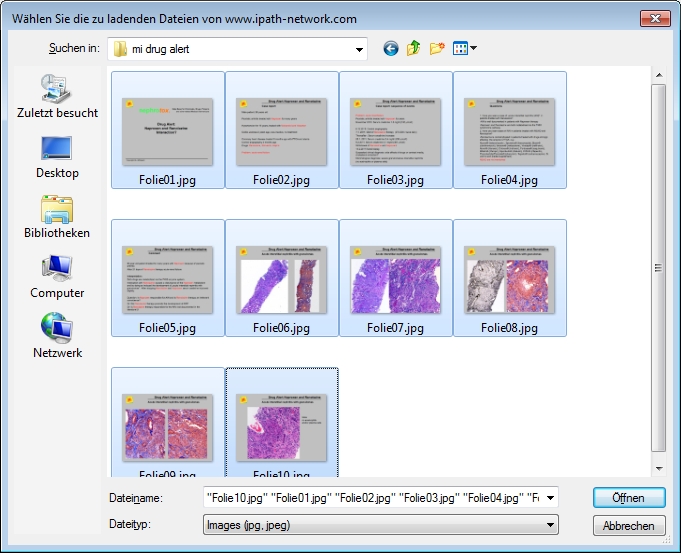 ]
Finally click on "Send" to submit the selected images to the server.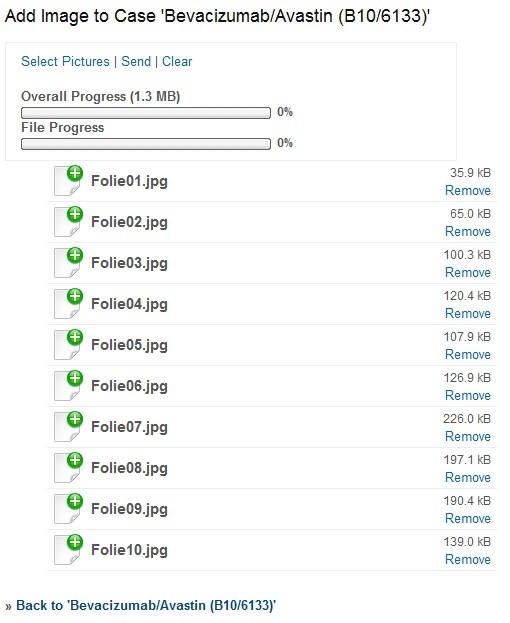 After uploading is finished the queue will be emtied and you can use the link "Back to .... " at the bottom to return to the case report.